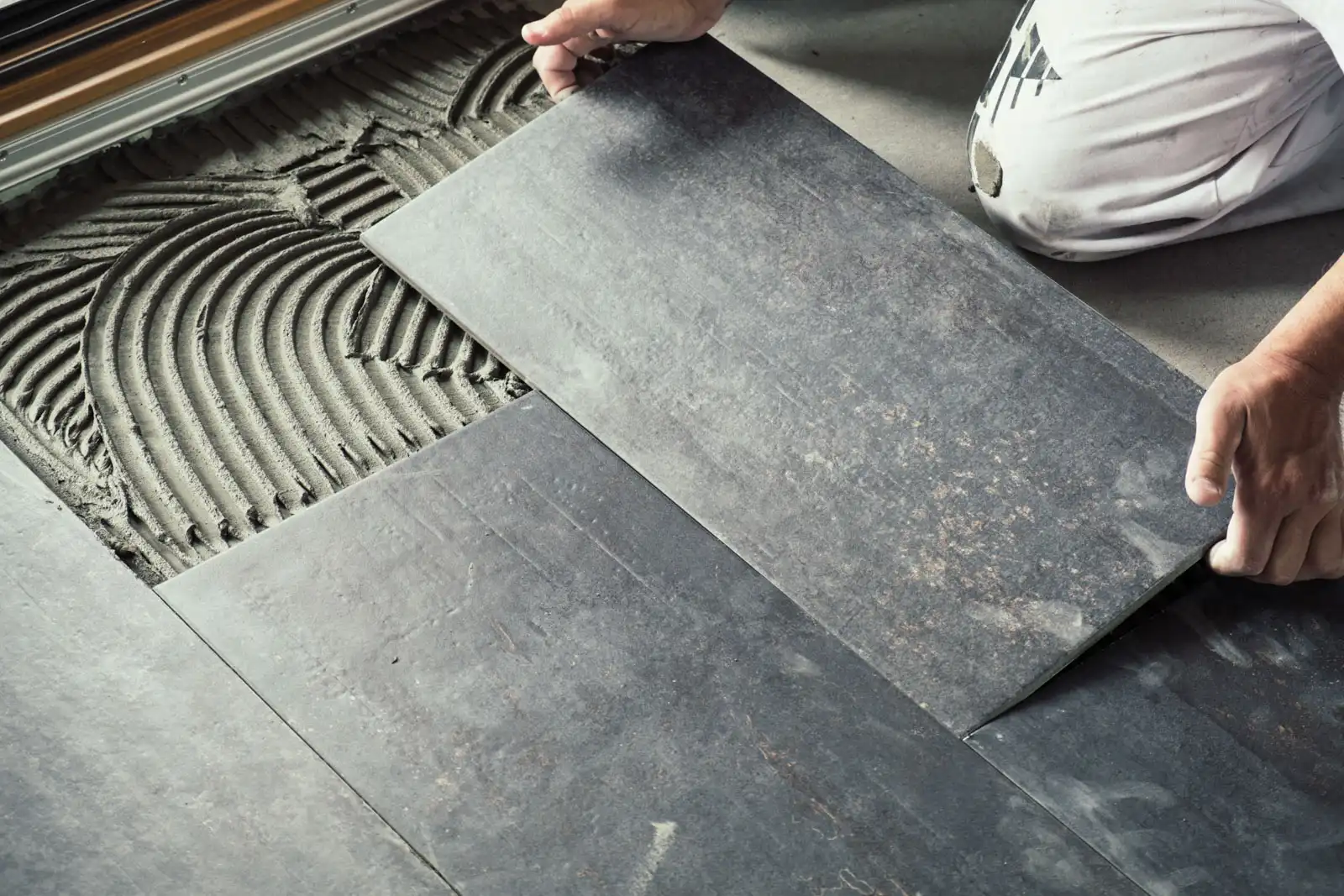 Transform Your Home with Dependable Home Solutions: Expert Flooring Installation in Cranberry Township, PA
Do you find yourself envisioning a stunning home flooring makeover that perfectly encapsulates your style and meets your practical needs?
Whether you're drawn to the rich, timeless appeal of hardwood floors, the comforting luxury of carpet installation, or the functional beauty of high-quality vinyl flooring, Dependable Home Solutions is the definitive choice in Cranberry Township, Pennsylvania for superior flooring installation services.
A Deeper Dive into Our Comprehensive Flooring Installation Services
---
We pride ourselves on our comprehensive understanding of residential flooring. We recognize that each flooring option comes with its unique aesthetic, tactile, and functional aspects, thereby offering a distinct ambiance to your living space. Our team of skilled professionals ensures that the intricacies of every flooring type are accounted for, resulting in installations that stand out for their beauty and longevity.
Contact us to get luxury flooring at an affordable price!
What sets Dependable Home Solutions' remodeling services apart from the rest?
As Cranberry Township's top-rated kitchen and bathroom remodeling contractor, we pride ourselves on being a cut above the rest. Here are just a few of the features that set us apart from other remodeling services:
Exceptional Customer Service – Our team is dedicated to providing you with a stress-free and personalized remodeling experience. We listen to your needs and concerns, communicate with you throughout the process, and ensure that you are completely satisfied with the final result.
Professionalism – Our expert contractors are highly trained, experienced, and passionate about delivering outstanding results. We uphold the highest standards of professionalism in every aspect of our work, from our conduct on the job site to the quality of our craftsmanship.
Attention to Detail – We understand that it's the small details that make a big difference in the final outcome of a remodeling project. That's why we pay close attention to every aspect of your project, ensuring that every element is precisely crafted and installed to your exact specifications.
Experience the difference that Cranberry's top-rated remodeling services can make in your home. Contact us today to schedule your consultation and begin creating the living space of your dreams.
Take A Peek into the World of Luxury with Our Affordable Floor Coverings
At Dependable Home Solutions, we offer an array of luxury floor coverings for those looking to make a bold statement with their flooring. Our ceramic tile installation service, among others, can lend an air of high-end elegance and sophistication to your interiors. Tiles provide an opportunity for creative design while also promising durability and easy maintenance.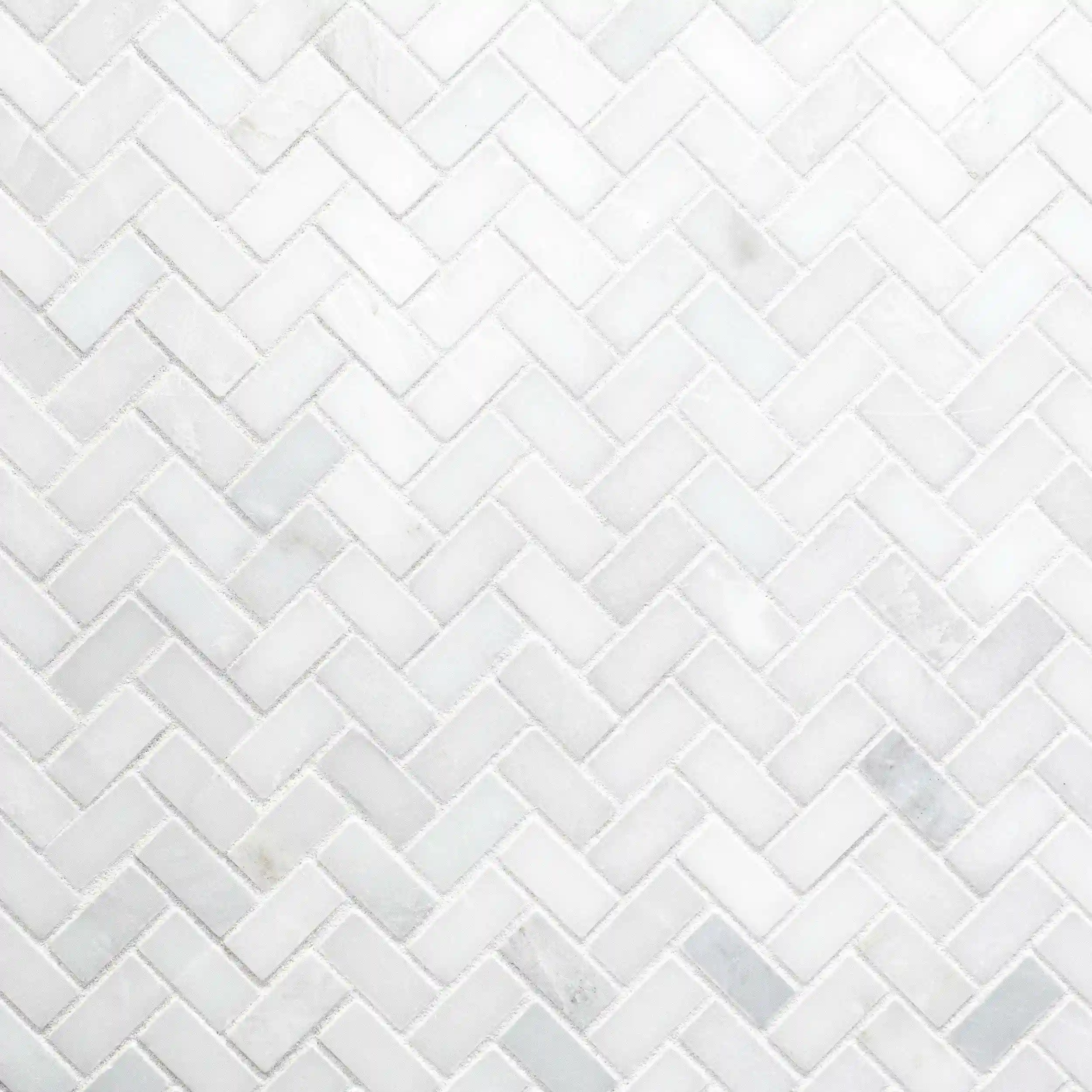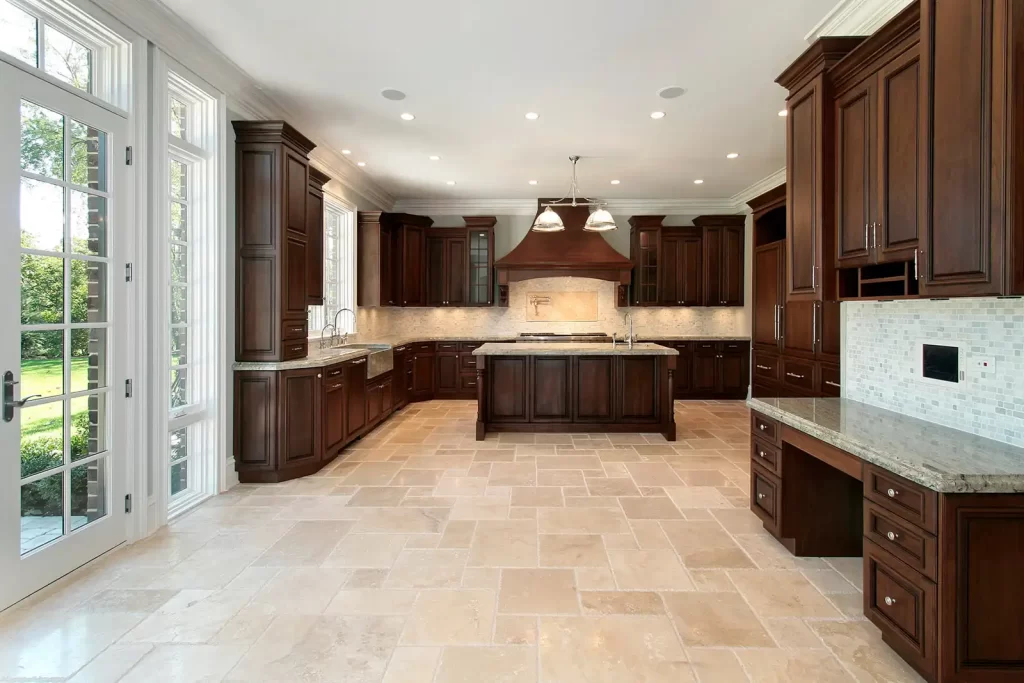 Tile Flooring
Tile is ideal for high-traffic home areas such as the kitchen, bathroom, and foyers. This material is highly-resistant and looks beautiful in any space.
Our expert technicians will get the job done efficiently, so you can get back to enjoying your home with a fresh and stylish update.
If you just want your tile to get a little TLC, our team will make the repairs necessary to bring them back to life. We'll work with you every step of the way to ensure your needs are met.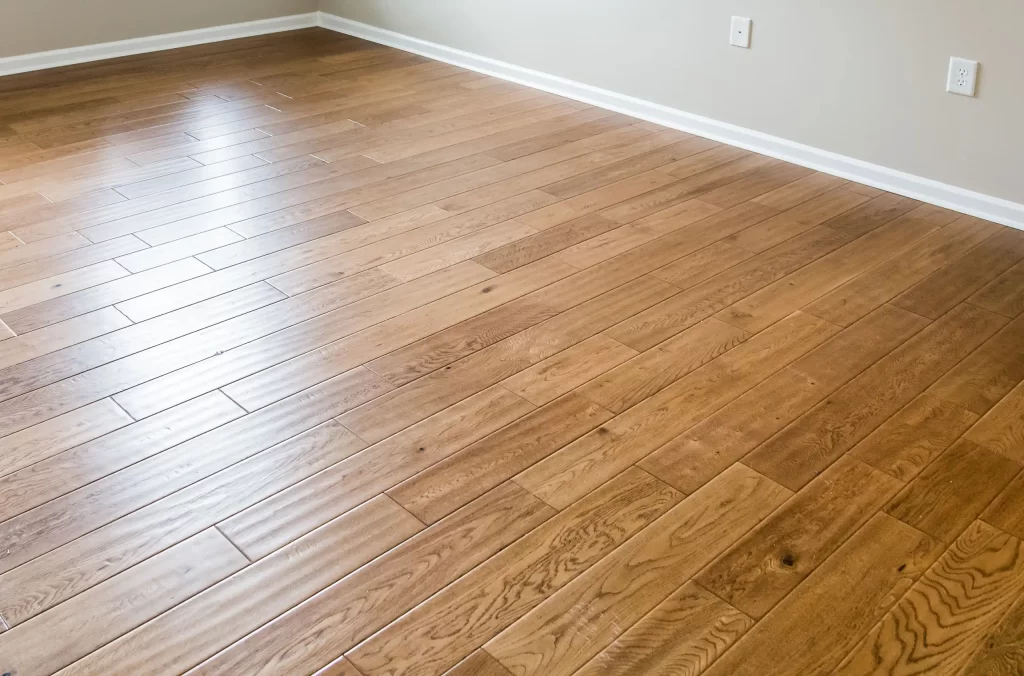 Hardwood Flooring
Hardwood flooring is timeless and aesthetically pleasing. They're durable, and you can add years to their lifespan.
We have an extensive selection of premium hardwood flooring. If you're unsure which option is best, our team can help you make the perfect choice.
From demolition to preparing and installing the hardwood floors, you can be confident we'll handle things from start to finish.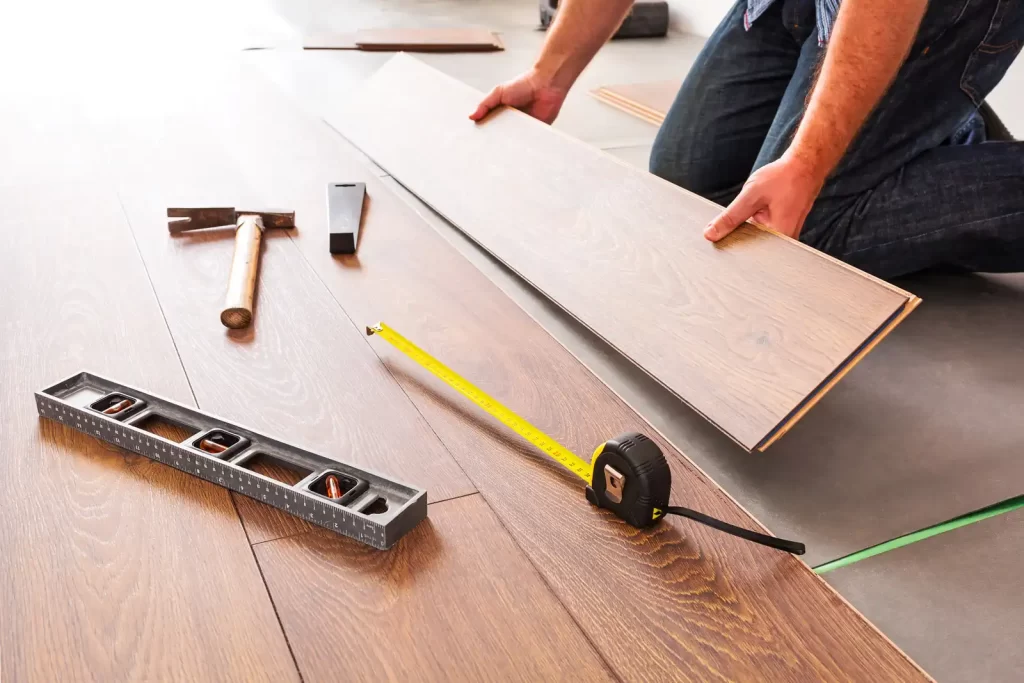 Laminate & Vinyl Flooring
Dependable Home Solutions is the premier choice for vinyl & laminate flooring in Cranberry. From our initial consultation to the final installation, we work hard to meet your expectations and then some!
Choosing vinyl or laminate flooring for your home is an excellent way to obtain a stunning finish that resembles some of the finest flooring materials. Additionally, vinyl & laminate are affordable, durable, and low maintenance option.
Some of our top sellers are laminate plank, which has a luxuriously detailed woodgrain finish, resists scuffs and scratches, and works with any decor style.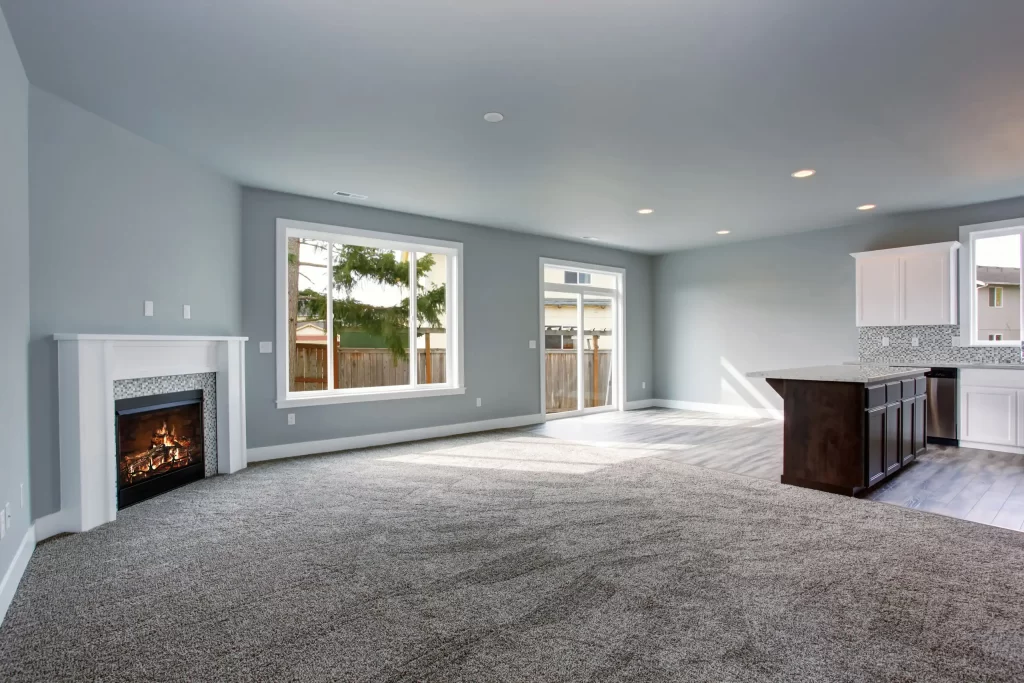 Carpet
As an integral part of residential flooring, carpets bring a unique blend of luxury, comfort, style, and relaxation. The benefits of carpeting are manifold – from their noise-reducing properties to the incredible warmth they bring to your space.
Some parts of our homes get more "love" than others. Carpets in these areas can look worn, often with stains that refuse to budge no matter how hard you try. Replacing the carpet could be the perfect solution.
You have many colors, textures, and patterns to choose from. We'll assist you with transforming your space and ensuring that you get a new carpet that feels like home.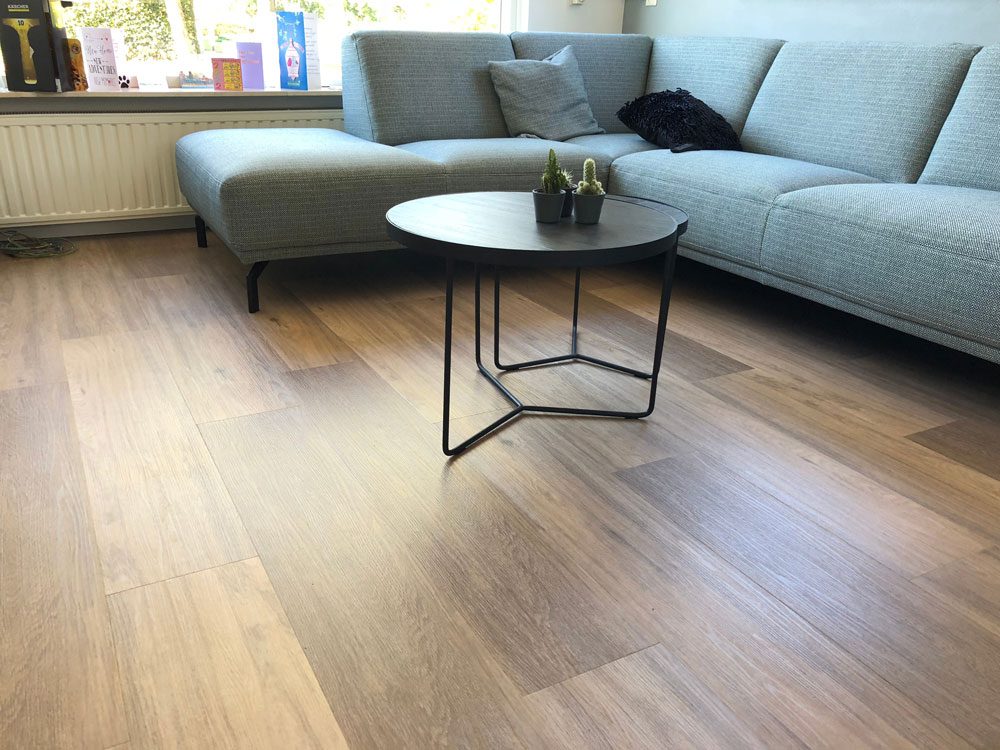 A Holistic Approach to Home Improvement
Beyond flooring, Dependable Home Solutions is a full-service home remodeling contractor. Our comprehensive suite of services includes kitchen and bathroom remodeling, allowing you to elevate the entire look and feel of your home. As with our flooring services, these remodeling projects are carried out with utmost precision and meticulous planning, tailored to meet your specific expectations and budget constraints.
---
Let Us Transform your Cranberry Township Home With a New Flooring Installation!
Embarking on a home renovation journey involves making many important decisions, and choosing the right flooring is undoubtedly one of them. Whether your heart is set on carpet and laminate installation, hardwood floors, or high-quality vinyl flooring, Dependable Home Solutions is here to turn your dream into reality. With our unwavering commitment to delivering quality craftsmanship and absolute customer satisfaction, we have earned the trust of homeowners as the premier choice for flooring installation in Cranberry Township, PA.
Reach out to us today and take the first step towards realizing your home flooring makeover vision.
How To Choose the Right Flooring for The Different Rooms in Your Home
Selecting the right flooring for each room in your home can be a challenging process, given the multitude of factors that need to be considered – room function, aesthetic preferences, budget, and lifestyle, to name a few. However, with Dependable Home Solutions, this task becomes an enjoyable experience as our team guides you through the process, ensuring your choices perfectly align with your needs and taste.
Living Room Flooring
The living room is typically the centerpiece of a home. It's the place where you entertain guests and spend quality time with family, so the flooring needs to be both durable and stylish. Hardwood floors are a popular choice, given their timeless elegance and durability. However, if you're looking for a more budget-friendly option, laminate flooring offers the aesthetics of hardwood without the cost, making it an excellent choice for living areas.
Kitchen Flooring
Kitchens are high-traffic areas and prone to spills and stains. Therefore, the flooring chosen should be easy to clean and durable. Luxury vinyl flooring, known for its water resistance, durability, and ease of maintenance, makes it a go-to choice for kitchens. However, if you are drawn to a more high-end aesthetic, ceramic tile installation can offer both style and practicality.
Bedroom Flooring
Bedrooms are personal spaces that prioritize comfort. Carpet installation is often chosen for bedrooms due to its softness underfoot and its noise-dampening qualities, which contribute to a peaceful and relaxing atmosphere. However, if you prefer the look of wood and desire a low-maintenance option, laminate or hardwood floors can be a great alternative.
Bathroom Flooring
When it comes to bathrooms, the main concern is moisture. Therefore, it's essential to choose flooring that can handle a wet environment. Vinyl flooring and ceramic tiles, with their water-resistant properties, make excellent choices for bathrooms. They are also available in a multitude of styles and colors, allowing you to create a bathroom that aligns with your personal style and home décor.
Children's Rooms and Playrooms
For children's rooms and playrooms, safety and comfort are paramount. Carpets, with their softness, can provide a safe and comfortable play area for kids. However, for easy cleaning and durability, consider vinyl flooring or laminate, which can withstand the occasional spill or mishap and can be easily cleaned.
Hallways and Entryways
These are high-traffic areas that need durable flooring. Hardwood floors, laminate, and ceramic tiles are all excellent options due to their ability to withstand heavy foot traffic.
Our Flooring Installation process
Step 1: Consultation
Our professionals meet with clients to discuss their needs, budget, style, and ideas before we begin. This is the first step in achieving your goals.
Step 2: Design
We assist you in defining your design to ensure you get the most out of your investment. To do this, our experts collaborate with each client to decide the materials they need.
Step 3: Installation
The Dependable Home Solutions installation team is known for delivering clean, professional work on every project. You can rely entirely on us for your remodeling.
Step. 4. Final inspection
After completing the installation, our team performs a final inspection to ensure everything has been installed correctly and that the space looks exactly as designed.
Hear Why Our Client's Have Chosen Us For Their Flooring Installation Projects
---
Luxury Flooring isn't just a job for us. We're passionate about bringing your vision to life! Our team knows how important communication is with our customers. Dependable Home Solutions listens, and actively works to make sure the big details and the small personal touches are exactly like you want.
You call the shots, and we execute the plan. Our number one priority is that we leave you feeling happy that you chose DHS to remodel all or any aspect of your home. Read about some of our customers experiences below.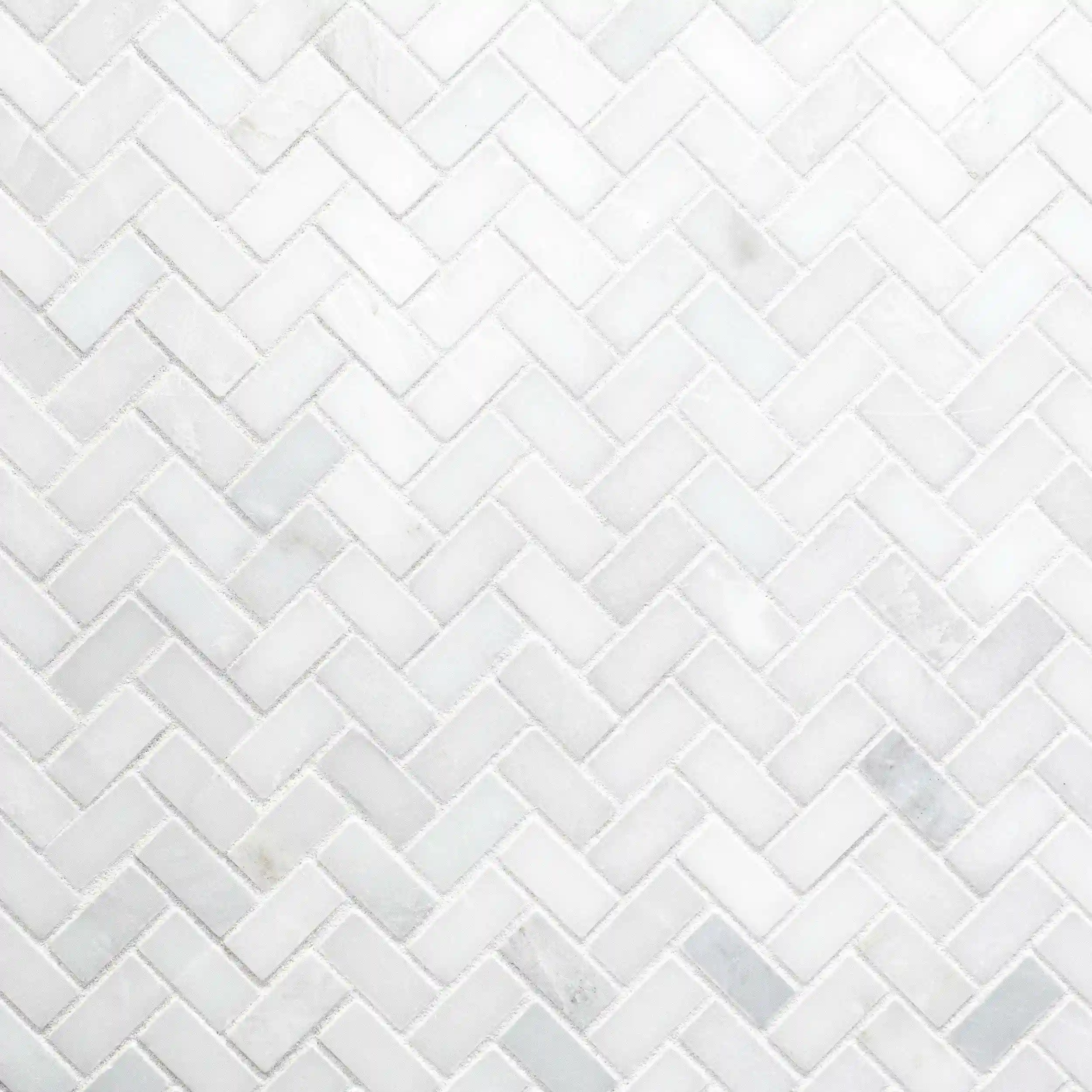 "These guys are very hard workers who do a terrific job.
They repaired our house with the same effort and attention to detail that one would use on their own house. They clearly take pride in doing a job and doing it well."
– J. Curtis Neil, II
"Dependable Homes Solutions made my experience with renovations on my home seem effortless. The Three gentleman knew exactly what they were doing and explained steps through and throughout to make my ideas come to life in front of me. The diligence and efficient manor that they worked in to make everything I wanted done happen by when I needed. Would highly recommend D.H.S to anyone that wants to take there living experience to the next level. Thank You dependable homes !!!!"
– Eithan Beckwith
"I want to say how pleased i was with the job they did for me. Rick had some issues with installing the vanity as it was bigger than the space and also had to work with the plumbing as it did not line up properly. He also put new poles on my porch as the old ones were rotten.
He and his crew cleaned up everything and you would not that someone was there."
– Patricia Feidt
"I have used Dependable Home Solutions several times over the past few months and they have been very dependable. I find there work to be excellent and the prices are reasonable.
I would highly recommend them to all my friends and family."
-Joel Bayer
"I was amazed these guys finished my porch in 35 degree weather!
Quick, quality work. Thanks!"
-James Schaeffer
Get Started With your New Flooring today
Ready to transform your home? Contact Dependable Home Solutions today for a comprehensive flooring consultation and estimate!
Don't wait any longer to get your luxurious new floor installed!